Project Description
T-Shirt Design for San Lorenzo Football Club in Argentina who created a marketing and social media campaign showcasing famous Argentinian (and international) personalities who are fans of the club.
The campaign was created as a promotional campaign since at the time the football club was in court trying to buy back their old football field and it used part of the lyrics "Me veras volver" (you'll see me come back) from the Argentinian band Soda Stereo as it's slogan and the image of a raven to refer to the club's fans who are known as 'Cuervos' (ravens).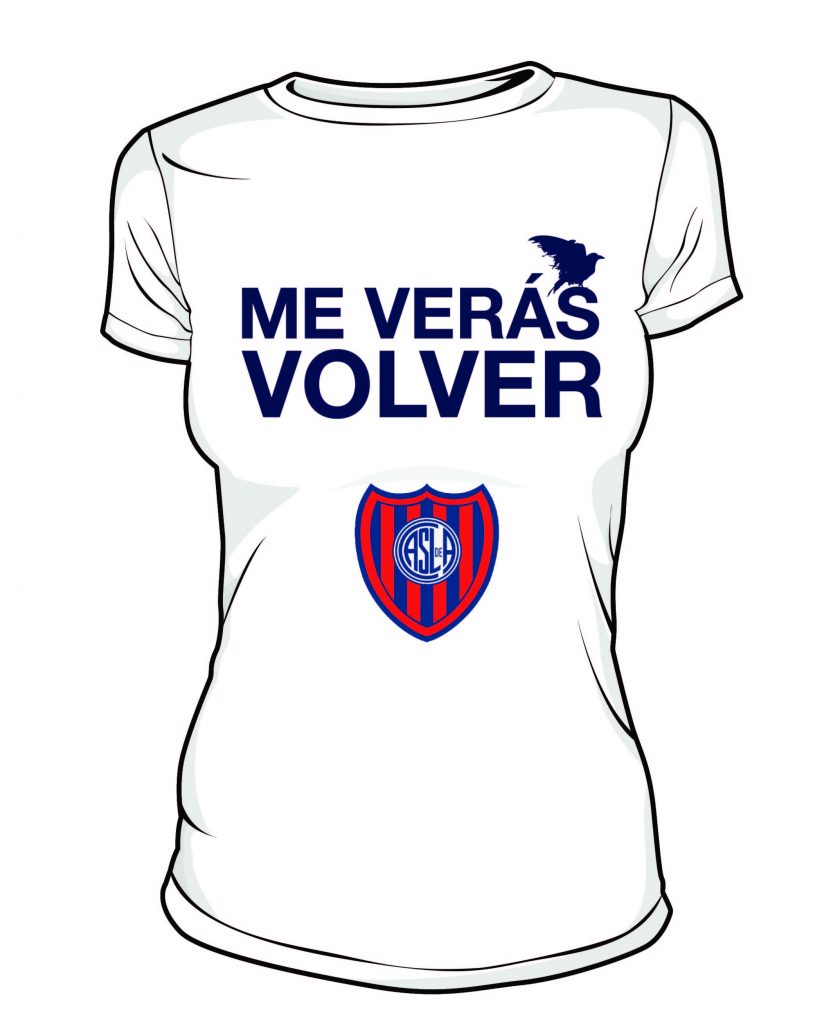 ES
Diseño de camiseta para el Club Atlético San Lorenzo en Argentina que creo una campaña de marketing y redes sociales mostrando personalidades famosas fanáticas del club.
La campaña fue creado para que ayudar al club a poder comprar su viejo estadio de fútbol en Boedo utilizando la letra de la canción 'Me veras volver' y la imagen de un cuervo que es como se les llama a los fanáticos del club.
Related Projects