Project Description
University project that involved campaign posters, editorial elements, and T-shirt design.
Theme: Illegal adoption of babies by the armed forces during the Argentinian dictatorship.
Technique: Combination of collage with digital manipulation to include photographs of the most infamous characters of the dictatorship.
The complete project was donated to the non-profit organisation that was aimed to.
This project won the "Arqadia Young Designer award" and was exposed in Buenos Aires at the "Museum of Architecture and Design" (MARQ) and the "Metropolitan Design Center" (CMD)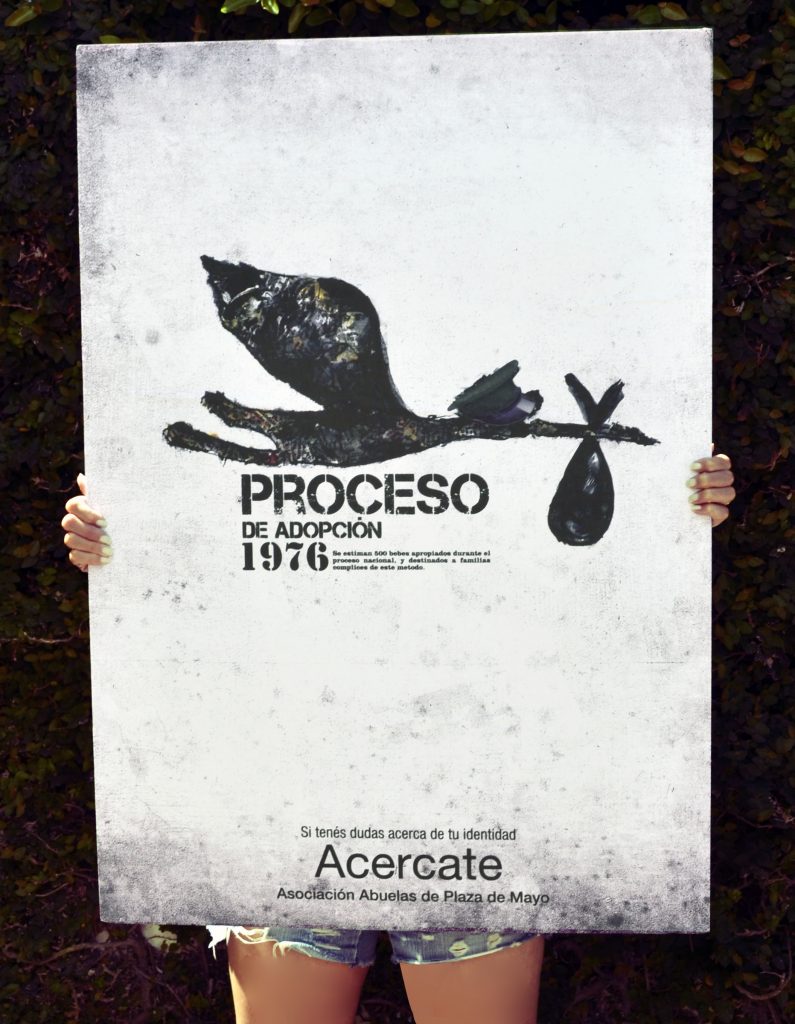 ES
Proyecto universitario que consistía en el diseño de posters, piezas editoriales y diseño de camiseta para una organización sin fines de lucro.
Temática: Adopción ilegal de bebes por las fuerzas armadas durante la dictadura argentina.
Técnica: Combinación de collage y manipulación digital para incluir a personajes infames de la dictadura.
Este proyecto gano el premio 'Jóvenes Diseñadores Arqadia' y fue expuesto en el 'Museo de Arquitectura y Diseño' (MARQ) y el 'Centro Metropolitano del Diseño' (CMD) en Buenos Aires. Luego fue donado a la organización a la que estaba apuntada.
Related Projects